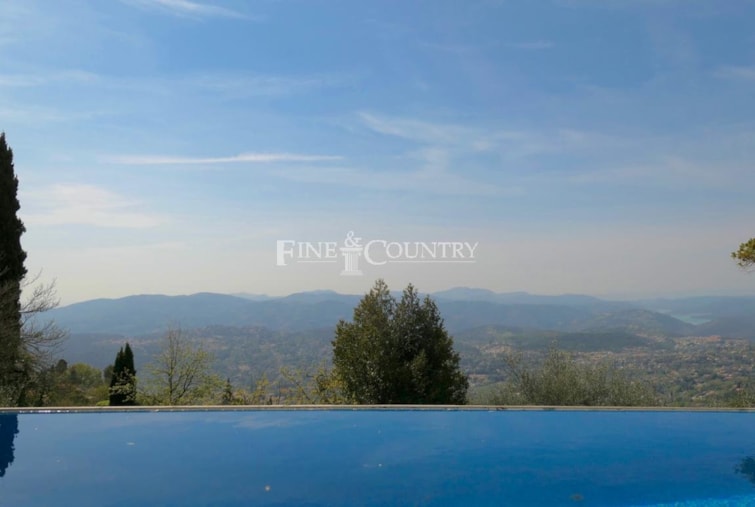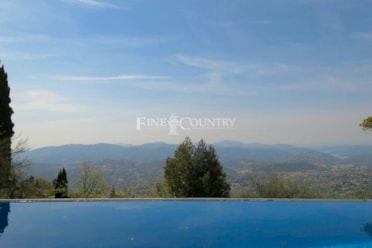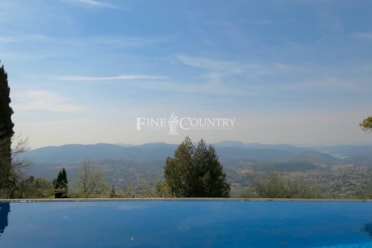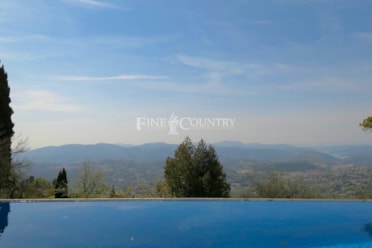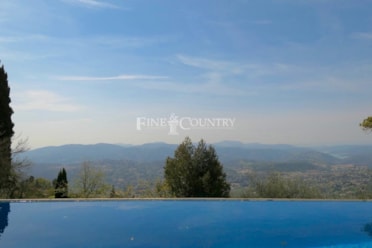 Description
REF: 022019-004. Renovated villa for sale in Cabris. Built on 3 levels (including the basement), this beautiful home offers a magnificent view of the valley towards Lake St Cassien. Composed of 2 spacious ensuite bedrooms, as well as a equipped apartment separate apartment, making 3 bedroom suites in total. The living room opens onto a beautiful covered terrace of approx. 60m2, and the lovely infinity pool and jacuzzi. The home is heated by central underfloor heating.
Property information
Location
An error has occurred. This application may no longer respond until reloaded.