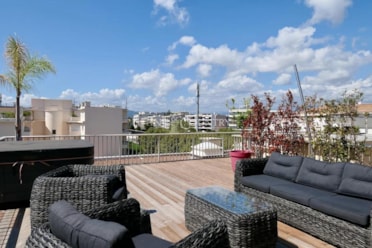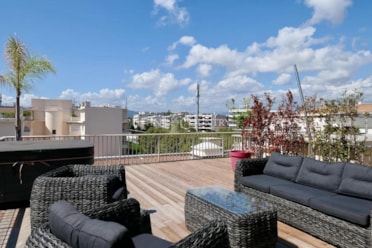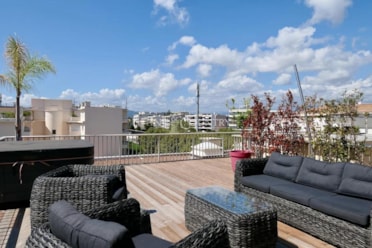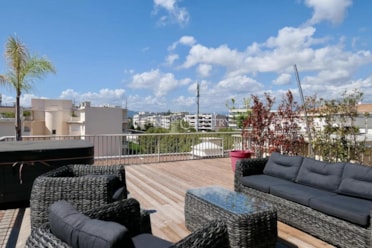 Description
REF: 082021-003. Located in the heart of sought after Palm beach, this stunning topfloor apartment has the rare private usage of a rooftop terrace with sea and rooftop views. The apartment has been entirely renovated and is made up of 3 ensuite bedrooms with a spacious living area and open plan kitchen giving onto a second terrace. The apartment includes a garage and cellar, as well as direct private access into the apartment by the lift.
Property information
Location
An error has occurred. This application may no longer respond until reloaded.