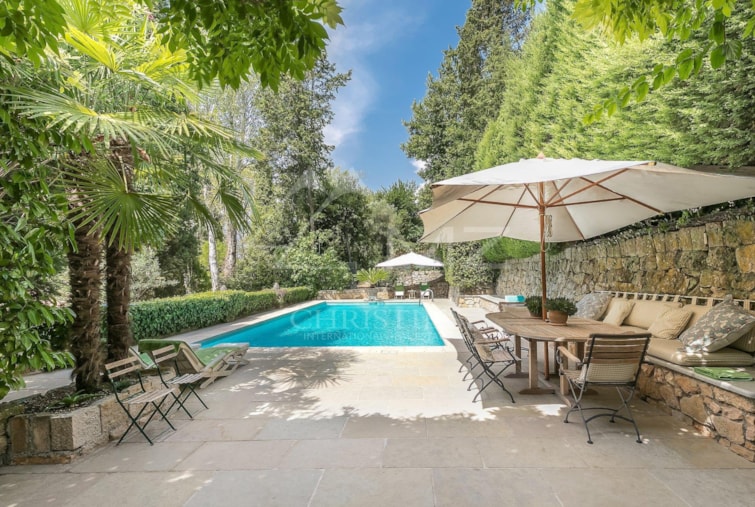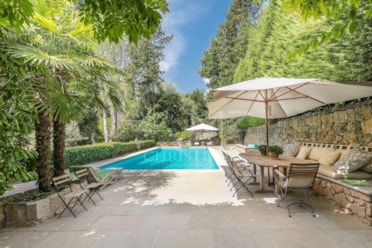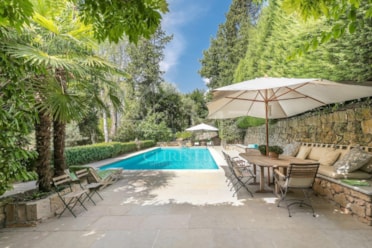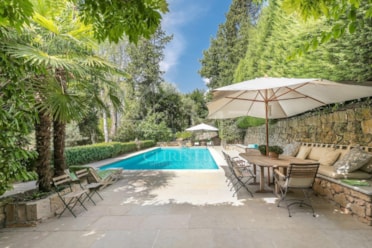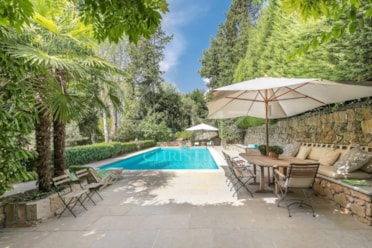 Description
Charming property in a dominant position overlooking hills and surrounding countryside, nestled in its lush parc of approx. 5 acres. On ground floor: entry hall, two living rooms with fireplaces, vast family kitchen with back-kitchen, smoking room. On garden level: large working space overlooking the garden and en-suite bedroom with fireplace. On the 1st floor: en-suite Master bedroom with its terrace and two other bedrooms. Guest house and an other 90 sqm villa to be refurbished. Large heated swimming pool , pool house, summer kitchen. Fish pond, patio, carport. Ideal place for families and receptions.
Property information
Location
An error has occurred. This application may no longer respond until reloaded.