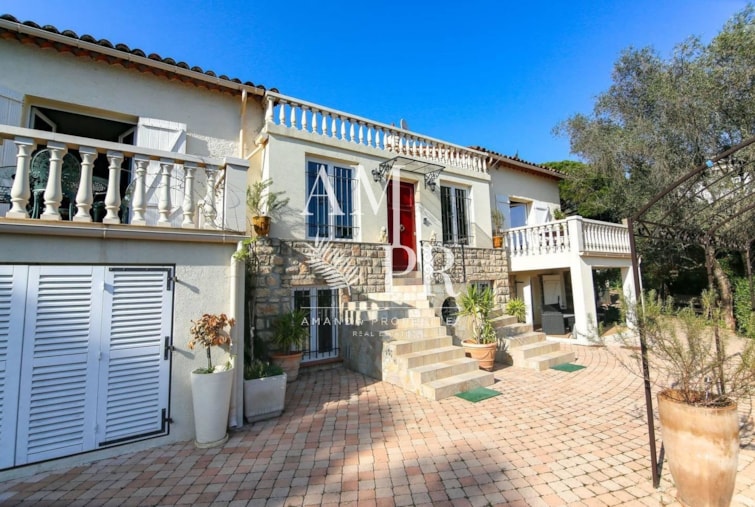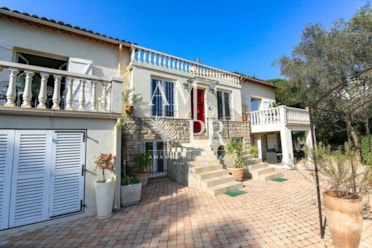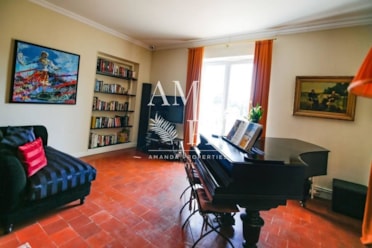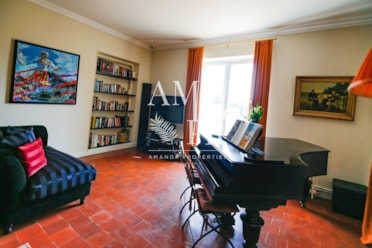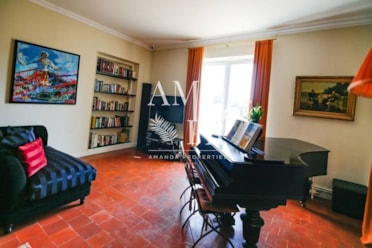 Description
Our agency offers you this superb villa with independent apartment. Located on a plot of olive trees and fruit trees of about 3000 m2, playground for children, parking 8 cars.
With a capacity of 18-20 people, this villa of 550 m2 with its Russian aristocratic past (Count Loris-Melikov, right arm of Tsar Romanoff) offering a beautiful view of the Bay of Cannes.
The property includes two large reception rooms (one with patio), 3 fireplaces, 6 bedrooms plus 3 separate studios, three terraces, several relaxation areas, swimming pool, playground for children (trampoline, swing etc ..).
Property information
Location
An error has occurred. This application may no longer respond until reloaded.