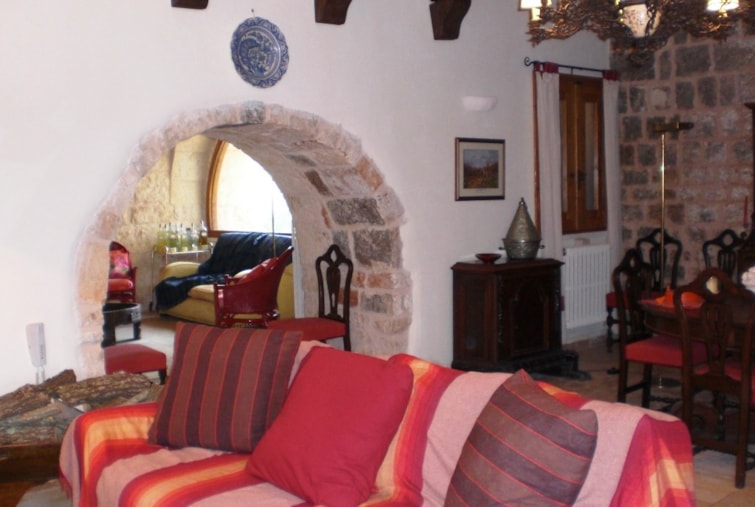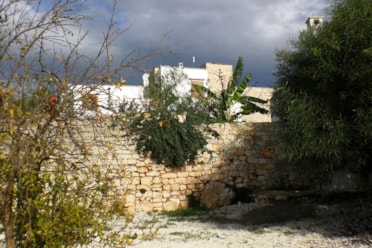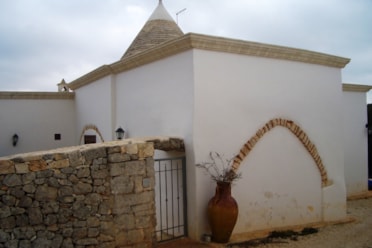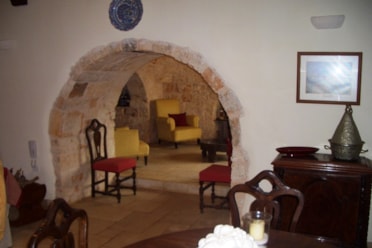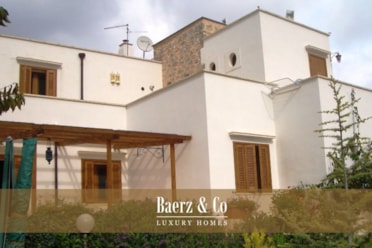 Description
Characteristics :

Living area: 380 m²
Plot area: 80,000 m²
Bedrooms: 5
Bathrooms: 5
Condition: excellent condition
Garage: 55 m²
Fireplace
Underfloor heating

For sale, in a very quiet area, surrounded by olive trees, a prestigious recently renovated farmhouse.
There are 4 residential units on the plot. The main house of approximately 380 m² is fully equipped. TV antenna with satellite dish, 2 full kitchens, 5 full bathrooms, 5 bedrooms and a wooden porch.
An outbuilding of approximately 70 m² and a caretaker's house of approximately 70 m².
The special feature of this farm is the presence of a trullo with an area of ​​approximately 161 m² with an outdoor terrace of approximately 102 m². Attached to the trullo is a house with an area of ​​approximately 73 m² and a garage of approximately 55 m².
On the plot of about 8 hectares with ancient olive groves there is an irrigation system, a water cisern, an artesian well, 2 IMHOFF septic tanks, fenced garden with stone barbecue, 1 H2O tank. The house is equipped with an alarm system connected with a security company for 3 houses, solar panels for the generation of electricity for the main and side house and the caretaker's house, a tool shed of approximately 80 m², a wood storage, a technical room for the central heating system installation, agricultural machinery and the main entrance with electric gate.
 
Property information
Location
An error has occurred. This application may no longer respond until reloaded.