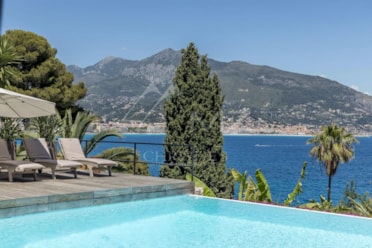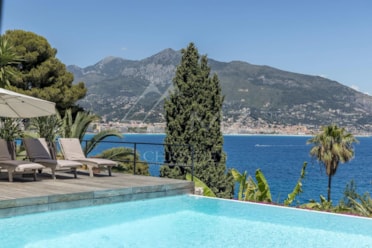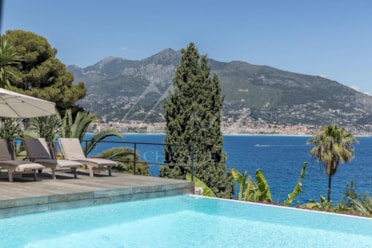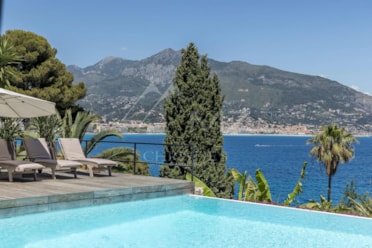 Description
This iconic villa in Cap Martin is well known for formerly belonging to famous Italian designers, who have hosted there many celebrities for private fashion shows. The property has since been entirely renovated and decorated to offer complete relaxation, perfect for sharing with family or friends. The villa's remarkable waterfront location is just a few steps from the beaches. It offers in total 6 bedrooms and is nestled in lush greenery, hidden from public view. Completed by a superb pool area, this property is certainly love at first sight.
Property information
Location
An error has occurred. This application may no longer respond until reloaded.