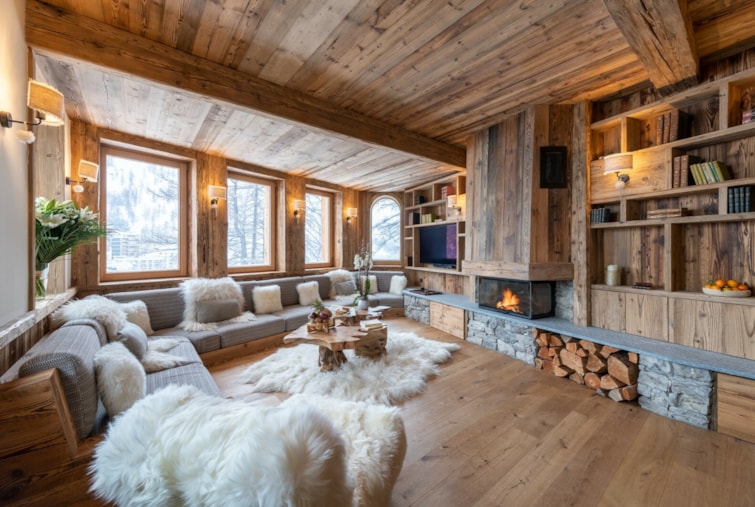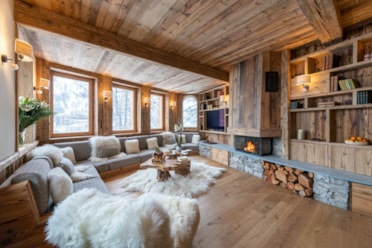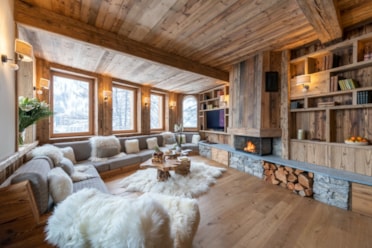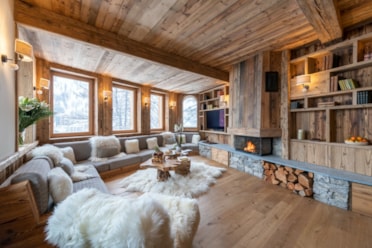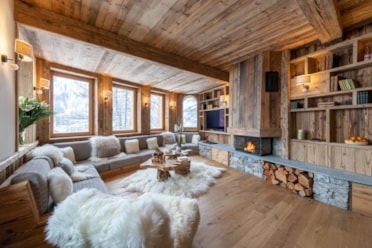 Description
Discover Les Martins, a new confidential development, without rental obligation, composed of four exceptional apartments. Areas from 87 to 99.7 sq.m with high-end and tailor-made services. Located in a popular area of Tignes-le-Lac, next to the ski slopes and with a magnificent view of the Grande Motte and Tovière, these apartments are the perfect opportunity to enjoy the mountains in winter and summer.
The combination of noble materials, such as wood and stone, offer an authentic and warm atmosphere. You will appreciate the quality of the equipment and the top-of-the-range services. A specialist mountain decorator can help you choose the furnishings and decoration of your apartment.
The development will be delivered in December 2022.

This 4-bedroom apartment of high standing offers beautiful volumes with a surface area of 92.52 sqm. You will appreciate its south facing balcony and enjoy a 180 degree view from the Sassière and the Chevril lake to the Grande Motte glacier.
There are 4 bedrooms, a bathroom and a shower room, and a beautiful living area consisting of a lounge, dining room and an open plan kitchen.
Property information
Location
An error has occurred. This application may no longer respond until reloaded.