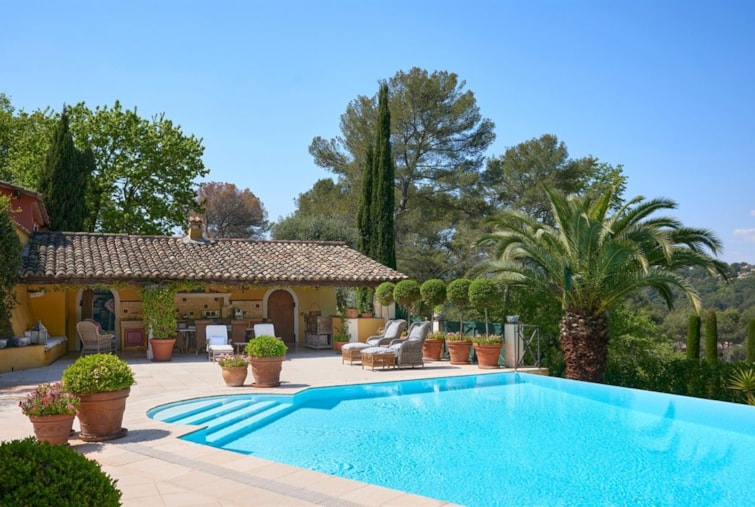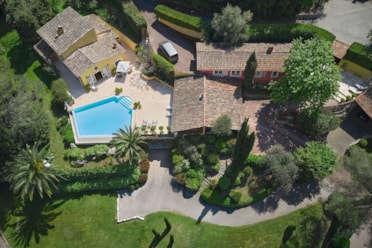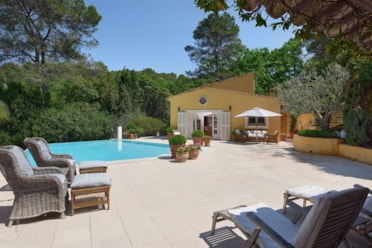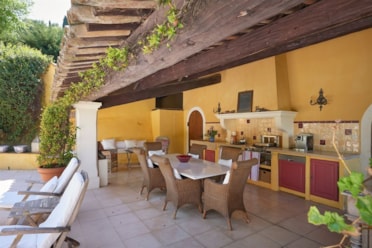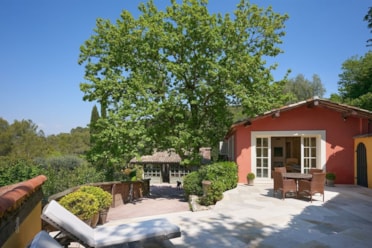 Description
Charming bastide, built in 1992, in the high demand area of Mougins (Pibonson), now for sale. Idyllic clear views overlooking the valley add to the property's charm. You and your loved ones could make great use of the bastide's expansive 260 sq. m of living space. Its 3 Ha garden and its two terraces could become your own haven of peace and tranquility. Double east/west exposure gives a bright living space all day long.
There are five bedrooms, including one master suite, providing plenty of room for the whole family. There is also a kitchen and five bathrooms.
Vehicles can be stored in the storage locker.
Properties with features similar to the bastide, such as its beautiful natural light and its perfect condition, are highly coveted.
Property information
Location
An error has occurred. This application may no longer respond until reloaded.