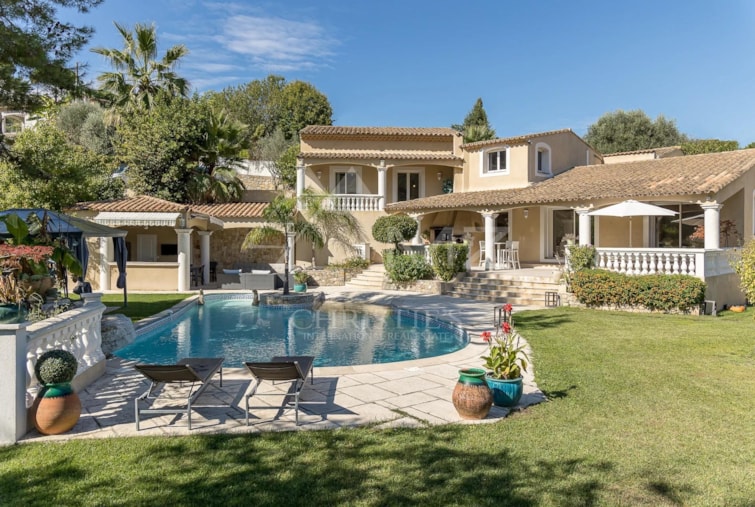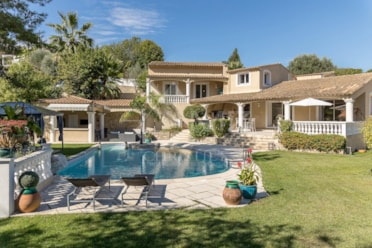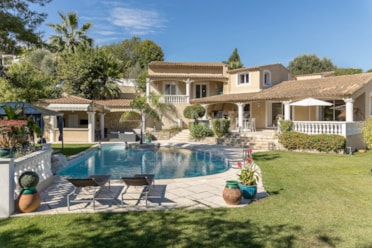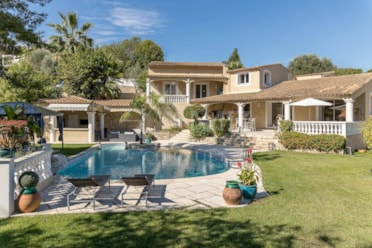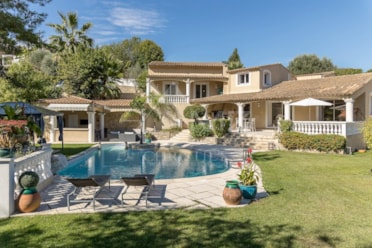 Description
Located in greenery oasis, just 10 minutes from Cannes city center, this completely renovated villa will offer you large and beautiful volumes, representing nearly 330 m2.
You will have three bedrooms in the main part as well as a large living room with fireplace, bay windows and fully equipped kitchen extended by a pantry.
You can organize receptions with family and friends as you wish and they could stay in a separate apartment.
The free-form swimming pool is surrounded by a pretty, easy-to-maintain garden and a sheltered summer kitchen.
Property information
Location
An error has occurred. This application may no longer respond until reloaded.