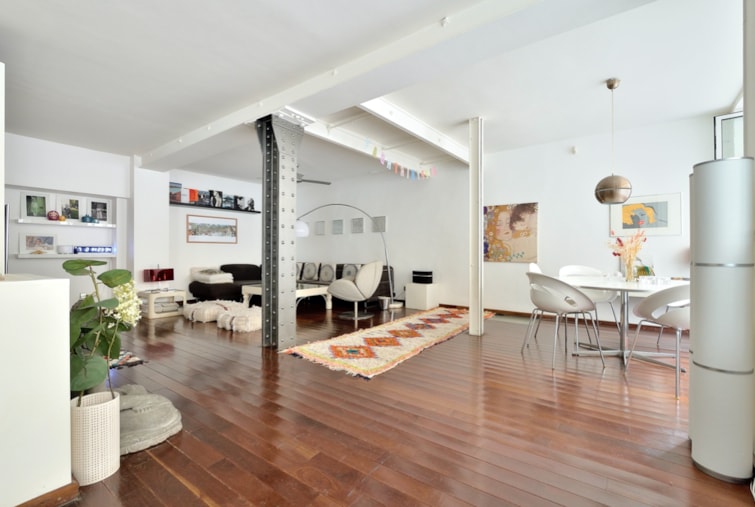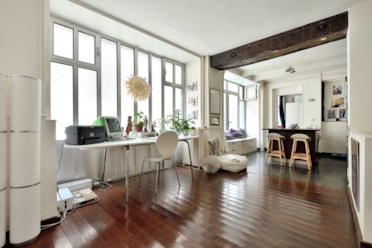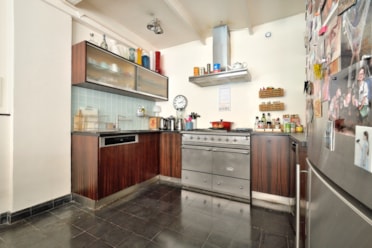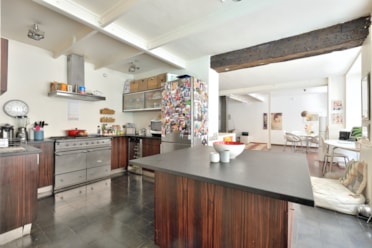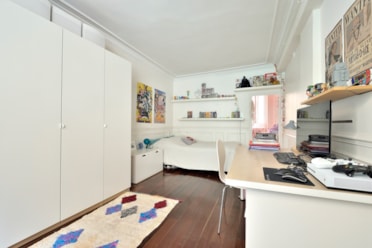 Description
Close to Arts et Métiers, on the ground floor, this former workshop offers a family and optimized configuration. A unique layout of 99m2 official but 136m2 living space it offers large volumes. On the ground floor, there is a living room of 48m2 with a semi-separate and fitted kitchen as well as two bedrooms with a shower room and separate WC.  In Suplex, the parental suite has a bathroom and a very large dressing room with a skylight that can be used as a 4th bedroom. The perfect location in Le Marais, the calm, the brightness and the harmonious mix between the cachet of the old and the contemporary spirit make this old workshop a unique place to live.

For those considering an investment buy, the property has an estimated rental return of 6,250 EUR (net to owner) per month. o #Loves: This living space with contemporary fittings has retained the volumes as well as the glass walls of the original workshop. o Freehold included o Copropriété de 30 lots (Pas de procédure en cours). Charges annuelles : 5424 euros.
Property information
Location
An error has occurred. This application may no longer respond until reloaded.