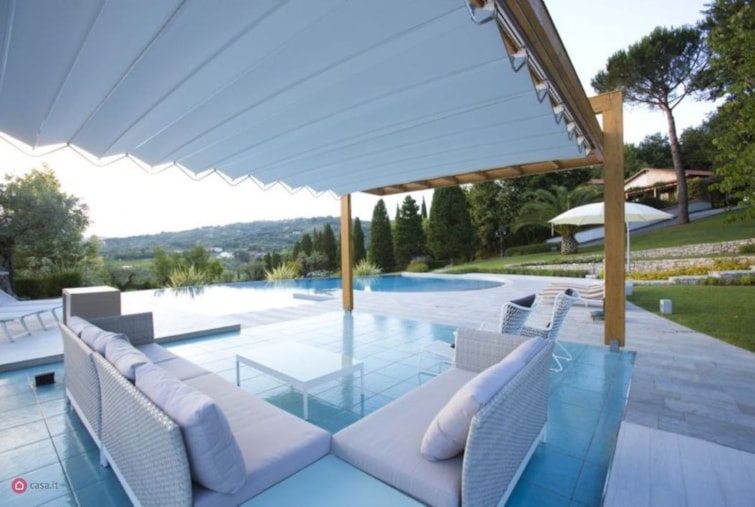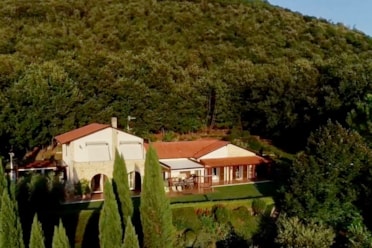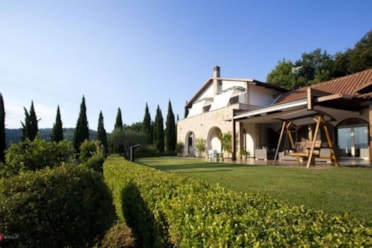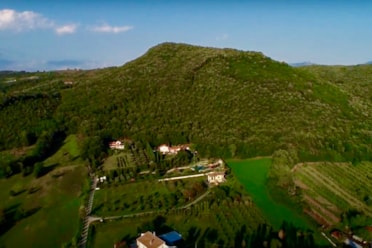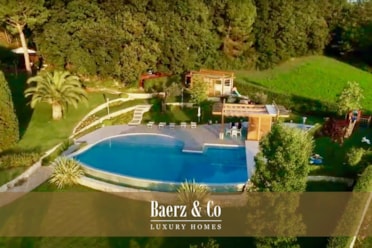 Description
Well maintained, very spacious and bright villa with a beautiful landscaped garden, outdoor kitchen and swimming pool. The location of the villa is wonderfully quiet, situated in the countryside near the pretty village of Caiazzo, nearby Caserta, just north of Naples. Access to the villa is via a driveway and a remote controlled gate. There is a parking lot for several cars at the beginning of the driveway, in addition there is a covered parking space near the villa. The villa is surrounded by a spacious, beautifully landscaped park garden. The villa has a large swimming pool with sun terrace and pergola with a lounge area, the ideal place to enjoy the sunset with a good glass of local wine. At the pool there is a double changing room and a small wellness area: a luxurious bathroom with showers with chromotherapy and a relax zone. Around the villa are several terraces, each offering beautiful views of the surroundings. The villa itself has a large terrace with dining table and chairs and a professional outdoor kitchen that is fully equipped.
Indoors, the villa opens with a spacious entrance hall on the ground floor behind which is the living room with a fireplace. Furthermore, the ground floor has a spacious kitchen. Both living room and kitchen have French doors opening unto the loggia with lovely views over the hills. On the ground floor there are also 2 bedrooms and 2 bathrooms. In the hall a staircase leads up to the upper floor which has 4 bedrooms and 2 bathrooms. The living areas are comfortable and wonderfully light due to the many large windows.
Property information
Location
An error has occurred. This application may no longer respond until reloaded.