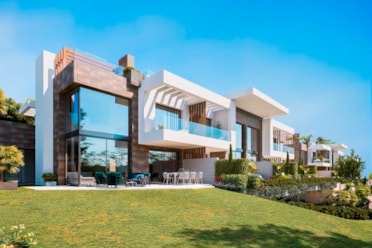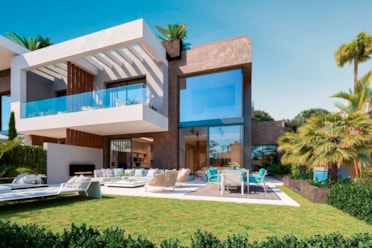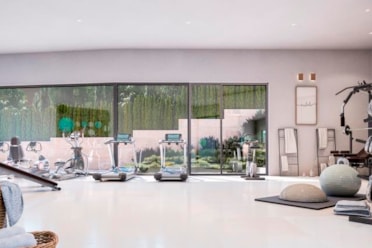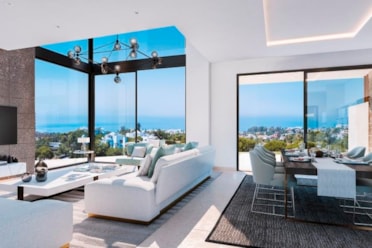 Description
The List Río Real is a complex of 27 terraced and semi-detached houses finished to an excellent standard. 

Thanks to the gradient of the plot, the houses have been arranged in staggered lines guaranteeing impressive and clear views of the sea from ​​each one of the projected houses.

The project has 2 types of houses, terraced and semi-detached with 4 and 5 bedrooms, with a basement, ground and first floors and a solarium which includes a private pool with stunning sea views.

The garage area is located underground with a single access for vehicles from the public road and so avoids traffic in the urbanization.

The urbanization has an outdoor swimming pool for community use and large gardens and access roads to each home.

The development has a gym that is accessed from the upper terrace floor of the community area. The gym has a Turkish bath, sauna, massage room, in addition to the bathrooms, one of which is adapted for people with reduced mobility.
Property information
Location
An error has occurred. This application may no longer respond until reloaded.