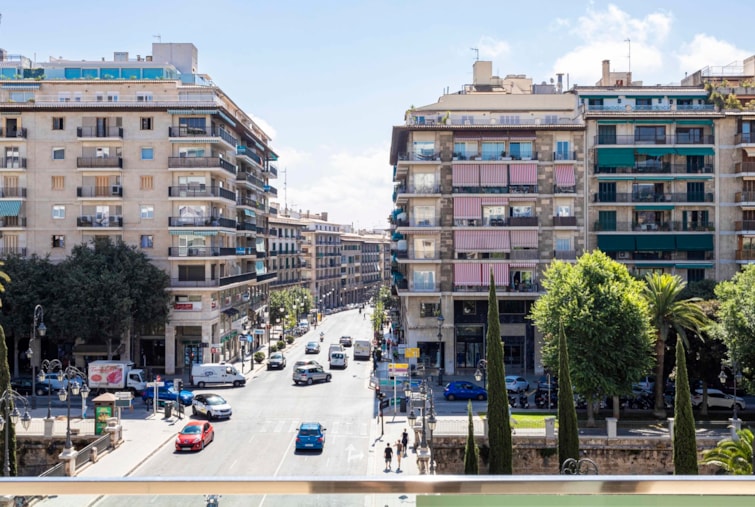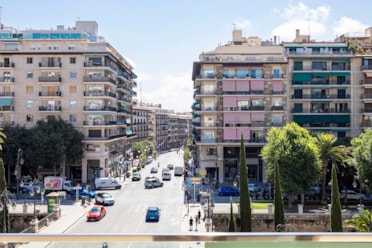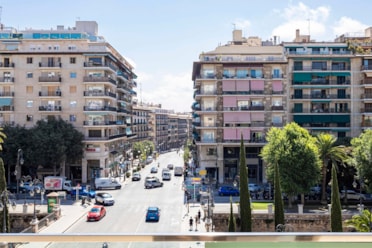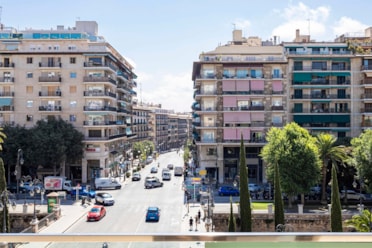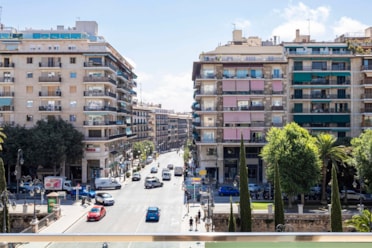 Description
Sun orientation: southeast

The net living area of 150 m2 is distributed in a hall, a large living room open to the dining room, two large windows on the Paseo de Mallorca, a fully equipped kitchen that gives access to the laundry room, toilet.

The master bedroom also has views of the Paseo de Mallorca with the en-suite bathroom and a dressing room. There are two more guest bedrooms that share a full bathroom.

It is the third floor with many windows where sunlight enters practically the entire floor.

There is only one apartment per floor. The elevator leads directly to the garage that is in the basement of the same building.

It is in very good condition and the location is excellent. Everything can be accessed on foot, shopping, supermarket, shops, bars, and restaurants.
Property information
Location
An error has occurred. This application may no longer respond until reloaded.