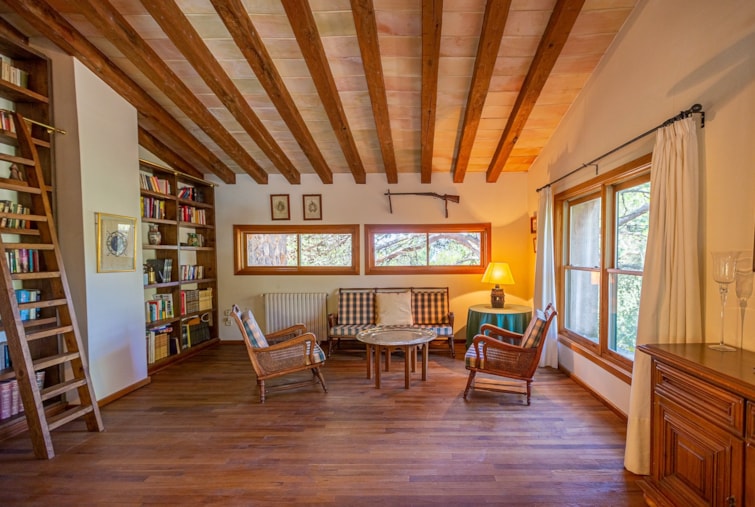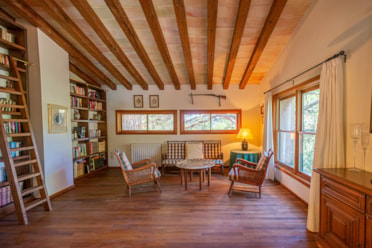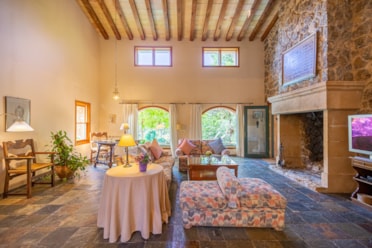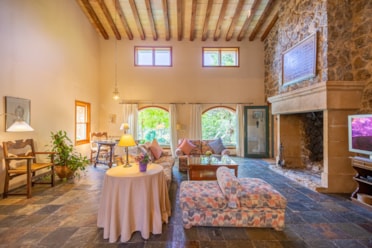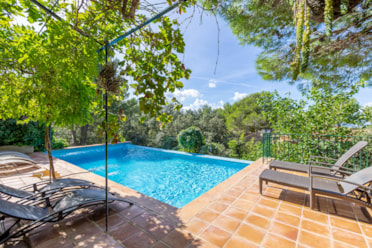 Description
This amazing property will make a great holiday home or holiday rental as it has its own license. This house is in great condition, ready to move into. Lovely gardens, big terraces and a large swimming pool with outside shower. The house offers 2 porches and parking for several cars. It is a very quiet residential area but within easy access of the town centre. The house has 4 large bedrooms with en suite bathrooms, large living room with high ceilings and standing height fireplace and a separate kitchen with dining area and full central heating.

Key Features
Large Garden
Terraces
Pool
Parking for several cars
Fireplace
Area Guide Valldemossa
Valldemossa is an idyllic mountain village in the Serra de Tramuntana, which is one of the most charming sights in Mallorca with its narrow streets and sand-coloured buildings. Valldemossa is a popular tourist attraction in the northwest of the island around 18km from Palma.
This village was built as a hillside terrace and perched at a height of 436 m above sea level. The town centre is completely car-free and is criss-crossed by a labyrinth of cobblestone streets lined with stone houses with red-tiled roofs and sand-coloured façades.
Liability exclusion
All data is deemed reliable but is not guaranteed accurate by Fine and Country Mallorca. Buyers should conduct their own due diligence. This data is subject to change of price or even withdrawal without notice. Purchase taxes and fees are payable by the purchaser. The agency fees for Fine and Country Mallorca for a successful introduction and negotiation of the property sale are settled by the vendor. In case of a rental agreement the tenant is liable for the agency fee. All prices here quoted exclude VAT and any other applicable taxes and levies.
Property information
Location
An error has occurred. This application may no longer respond until reloaded.