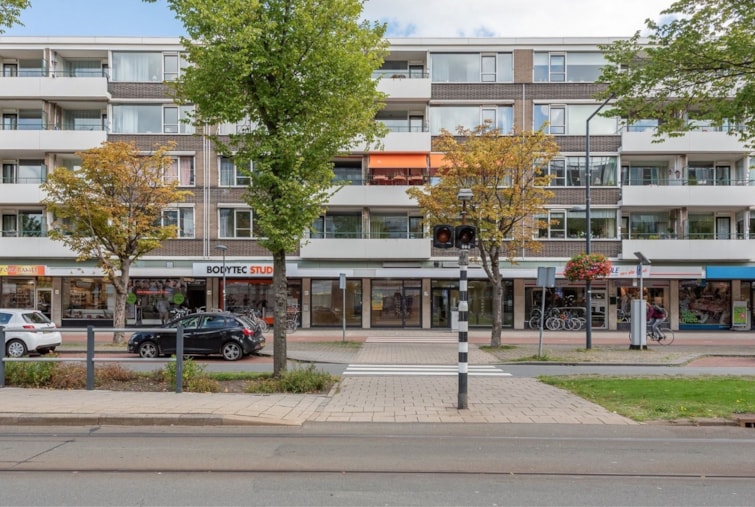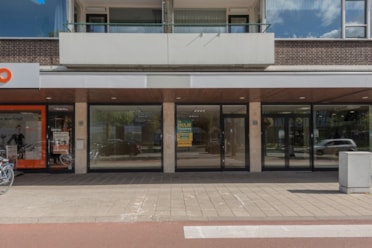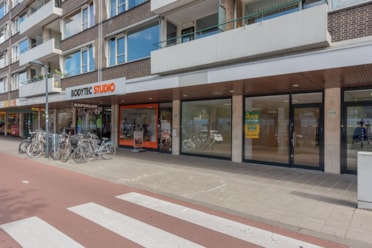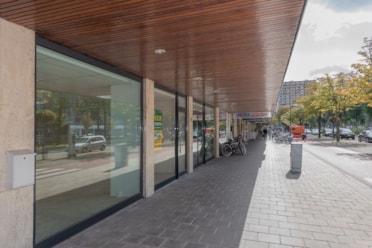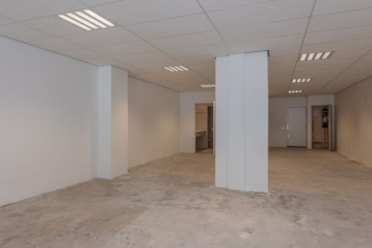 Description
Four connected retail spaces of approximately 437 m² in total located in the Voorhof in Delft.

The retail spaces are located opposite shopping center "De Hoven". In the immediate vicinity are nationally operating retail chains such as Albert Heijn, Jumbo, Shoeby, Kruidvat, Dirk van den Broek, Action, Etos, and Wibra, as well as various local entrepreneurs.

The fairly direct connection to the highways (A4 and A13) makes the location very easily accessible. There is ample paid parking in the street, in addition, a parking garage is located on the other side of the street. The nearest bus stop is only a one minute walk away and the train station is a twelve minute walk away. This makes the building easily accessible by public transport.

The zoning plan 'Voorhof' with destination 'Mixed' applies to the plot. As a result, retail, offices, social facilities and services are permitted.
Property information
Further specification of surface
Papsouwselaan 131: circa 66 m²
Papsouwselaan 131a: circa 66 m²
Papsouwselaan 133: circa 126 m²
Papsouwselaan 133a: circa 93 m²

(Bron: BAG Viewer)
Het betreft hier nadrukkelijk geen metrage conform NEN 2580.
Contract information
Fully rented
Totale huursom: € 90.480,- per jaar, te vermeerderen met btw
List price
€ 985.000 k.k.
Ownership status
Full ownership
Land registry
Gemeente Delft, sectie O, nummer 1632 A76 & A77
This object has already been sold. If you are searching for a similar investment, you can use the search functionality, or contact us.
Location
An error has occurred. This application may no longer respond until reloaded.